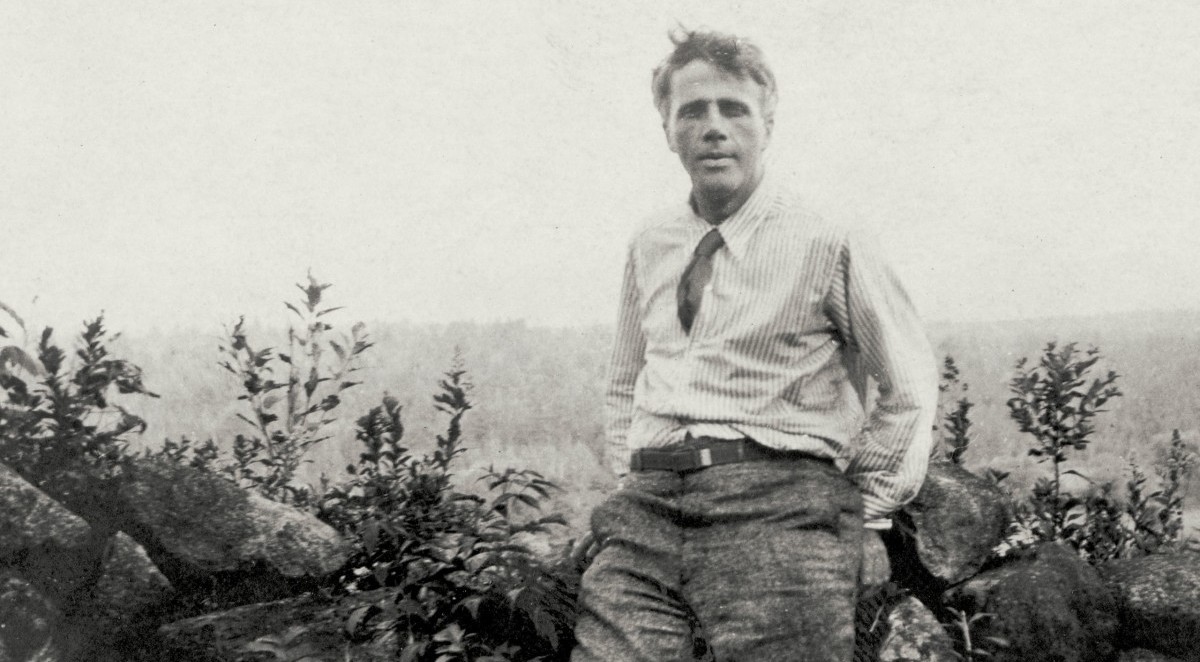 While preparing for a poetry club, I learned the following interesting things related to Robert Frost:
Robert Frost was born in 1874, the same year that Athens demolished the Frankish Tower in the Acropolis.
Robert Frost never graduated from college, although he attended Dartmouth and Harvard for short spells.
Robert Frost recited "The Gift Outright" from memory at the inauguration of John F. Kennedy (1961). He composed another poem, "The Dedication", as a preface, but he was unable to read the text of it at the podium (even with Nixon offering his top hat to shade the page). I found the relevant part in a video of the inauguration:
https://www.youtube.com/v/Rov3usRnu64?start=2404&end=2623&autoplay=1
Also, I find the following poem, "Not All There", interesting:
I turned to speak to God
About the world's despair;
But to make bad matters worse,
I found God wasn't there.

God turned to speak to me
(Don't anybody laugh!)
God found I wasn't there—
At least not over half.