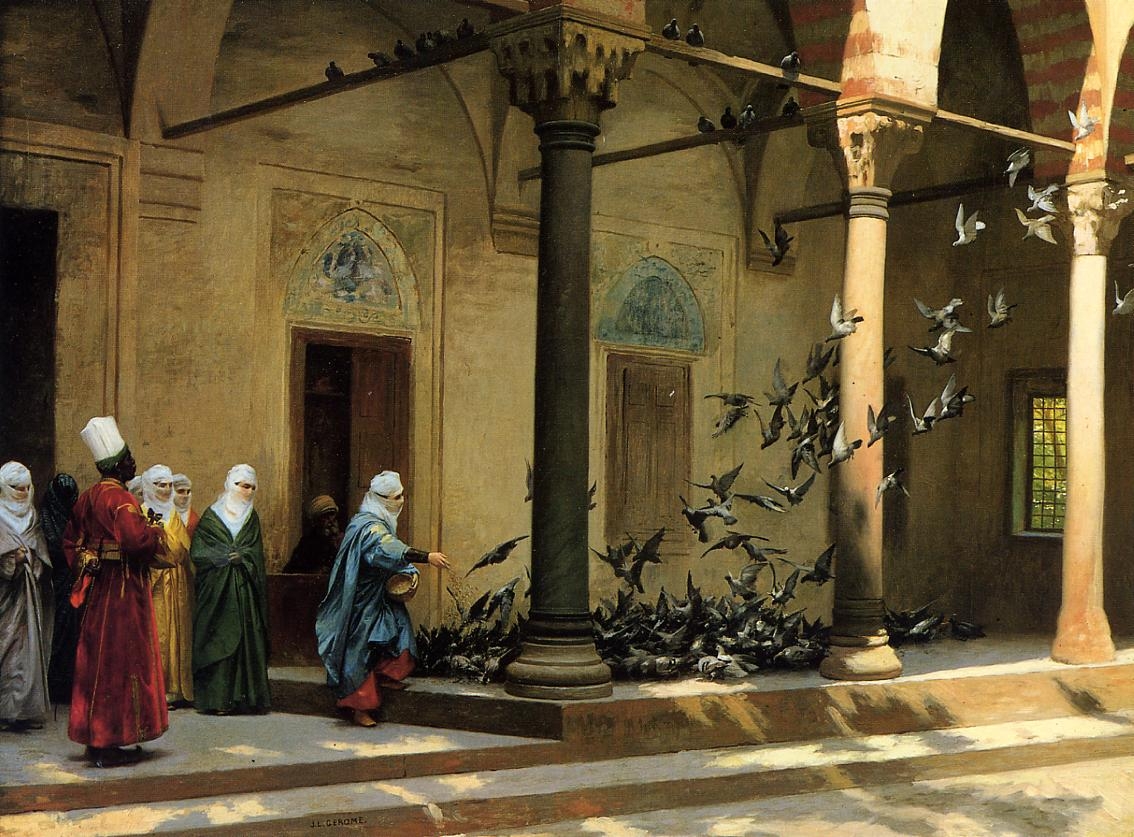 The pigeon we're most familiar with is the domesticated rock pigeon1. Because of this thousands-of-years-long domestication, their modern distribution is much more widespread than their native range (generously estimated below):


Humans wanted pigeons around because they ate them and loved them as pets, but they discarded them in the second half of the last century, and now they're just part of the refuse of cities. Here follows more pigeon facts:
Due to our breeding, a rock pigeon hatchling matures in about a month. This is why you've probably never seen a baby pigeon. You'd know if you had: they're pretty weird.

Unlike most birds, pigeons feed their young crop milk, which isn't regurgitated food but a "suspension of protein-rich and fat-rich cells that proliferate and detach from the lining of the crop."

The dodo2 is a member of the pigeon family (f.columbidae). Its closest living relative is the beautiful Nicobar pigeon3.
If you want to listen to more pigeon facts, I highly recommend the Surprisingly Awesome podcast.