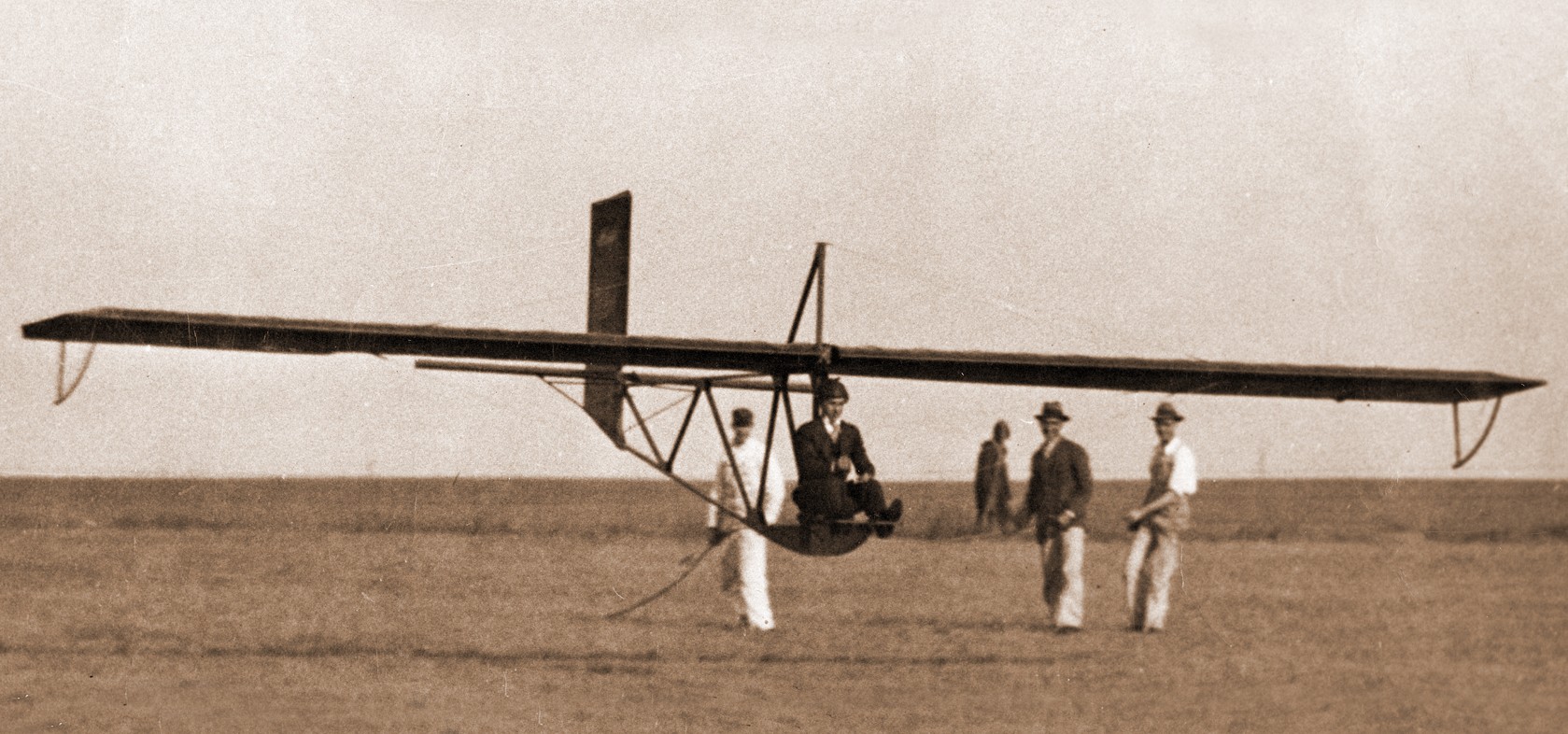 At the beginning of Out Of Africa (1937), Karen Blixen writes
The wind runs straight against the Ngong Hills, and the slopes of the hills would be the ideal place for setting up a glider, that would be lifted upwards by the currents, over the mountain top.
It's surprising how Blixen is comfortable enough with the idea of a glider in 1937 to use the concept so casually, since hang gliding and paragliding didn't really get started until the 1950s. It turns out that gliding was a very popular sport in the 1930s, using a predecessor of the sailplane called a primary glider:
Primary gliders were generally launched by bungee cord, whereby a rubber rope was arranged in a "V" with the glider at the apex. The ends of the rope were pulled by hand to launch the glider from a slope.
Modern sailplanes (commonly launched by towing them behind a plane) can also be launched similarly, using a winch system.