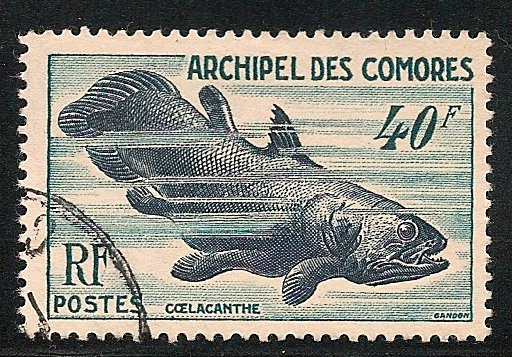 Somehow I missed the existence of the African country of The Comoros. It's some islands north-west of Madagascar.
For a country that has a population of about 800,000 (with about half below the age of 15), the government is exceedingly developed:
Around 80 percent of the central government's annual budget is spent on the country's complex electoral system which provides for a semi-autonomous government and president for each of the three islands and a rotating presidency for the overarching Union government.
This bloat is likely a direct result of the fact that the country has had at least 20 coups (or attempted coups) since its independence from France in 1975. It had its first peaceful democratic transfer of power in 2006.
The Comoros is also home to a large population of coelacanths1. In fact, the genome of the fish was sequenced from a Comorian specimen. Related, Marjorie Courtenay-Latimer describes her discovery of the species amusingly:
I picked away at the layers of slime to reveal the most beautiful fish I had ever seen.